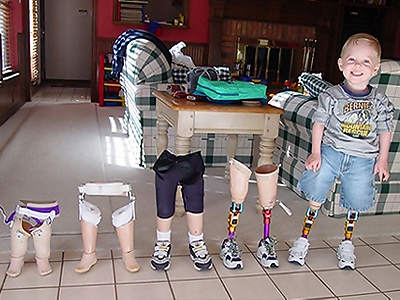 Babies and children need a specialist approach to provision of prosthetic services. They depend on their parents and prosthetists, who need to cater for their needs with patience while they are growing up.
The limited communication skills in conjunction with the fast pace of physical development create the need for paediatric patients to frequently visit their physician and to examine more carefully their progress every month.
From the date of birth until the age of 18, patients with prostheses need a new socket and other prosthetic adjustments at least once a year.
An assessment from their prosthetic technician needs to be done every six months, where between every visit, they must be carefully observed by the parent or the person who takes care of them.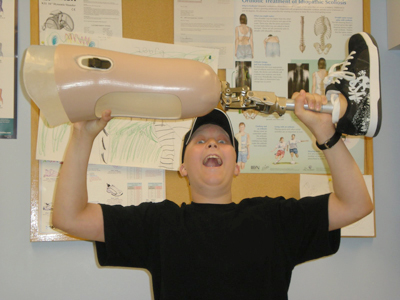 Growing Up with a Prosthesis
Children are much more adaptive than adults.
Therefore, babies born with a full or partial lack of a limb or children having lost a limb as a result of an incident or illness need to be given an assessment from a prosthetist as soon as practicable.
It is very often appropriate for babies and very small children to have a passive prosthesis such that their prosthetic limb could be part of their developing notion of their body and everyday life.
This will also help children in a social aspect, when they start communicating with their peers, and it will also help their friends understand what the prosthesis is.