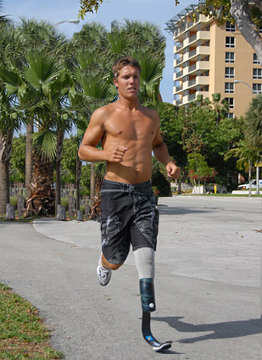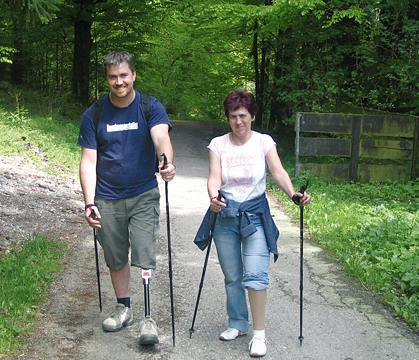 Sticking to a healthy diet and way of life is important to everyone but especially to people with amputated limbs.
Maintaining a healthy weight will help increasing Your strength, will give You greater stability and prevent problems with Your prosthesis.
It often so happens that people who have lost a limb spend several weeks or months without moving, before the fitting of their prosthesis takes place.
This could lead to rapid gain of weight, which provokes problems with the prosthetic limb fitting as well as with the rehabilitation process.
Gaining or losing weight have a great influence on the way the socket will be fitted.
Gaining weight could make the socket tight and uncomfortable; losing weight can make it loose and difficult to control.
Sometimes it is necessary to make a new socket corresponding to the changes in the stump.
One of the main benefits of physical exercise is that it helps You keep a healthy constant weight.
Good nutrition and regular exercise also have a positive impact on Your bone/skeletal system and prevent osteoporosis.
The density as well as the mass and strength of the bones naturally decrease with age as can been seen from the decrease in height which starts around the age of 40 for men and around the age of 43 for women.
After the 50th year the loss of bone tissue significantly increases, especially for women.
Most women lose around 30% of bone tissue whereas for men, the average level of loss is 17%.